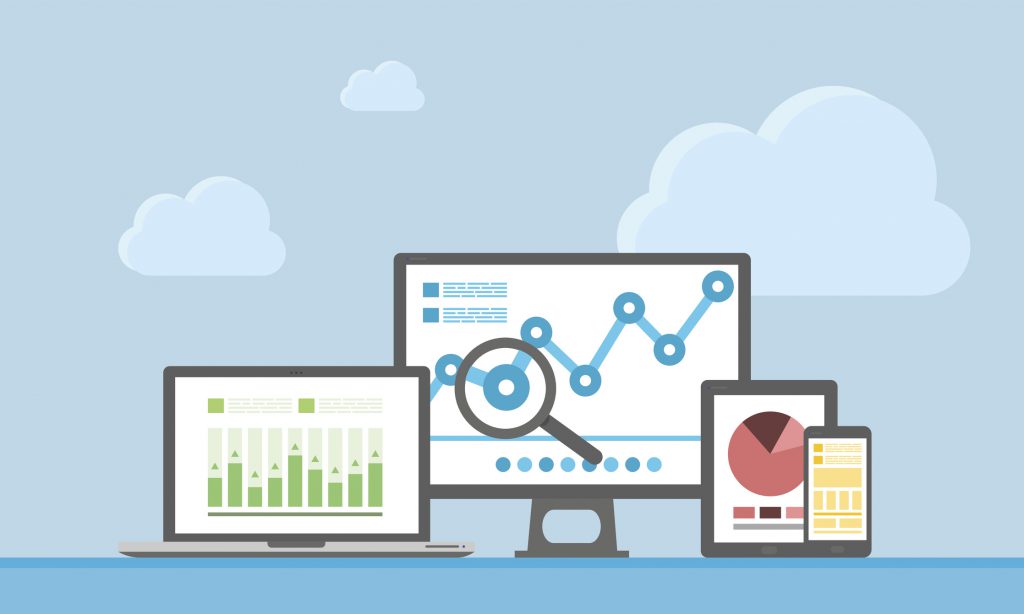 Search engine optimization. SEO. It's important because it helps you make the most of your web presence by drawing more traffic to your website. SEO is paramount to the success of your digital marketing. You want your business to be one of the top search results when internet users enlist the help of search engines to find what they're looking for and perhaps things they didn't even know they needed.
Your business may already have a website and a certain degree of social media presence. But how do you know if it's working the best it can? With Key Performance Indicators (KPIs), of course. But which one? Therein lies the problem. There are a great many, perhaps too many, metrics you can use to track the progress of your SEO efforts. So which way is the best way?
To figure that out the most effective way to monitor your SEO's performance, you first need to take a few different questions into account:
Do you value SEO based on the keyword (KW) positions?

How do you determine the value of those KWs?
Is it based on what you would pay for it to be a PPC ad?
Would you even necessarily be paying that much for the PPC ad? Do PPC Ads necessarily even bring in the same audience as organic?

Do you value it based on how much organic traffic is coming to the website in total?

How do you determine if that organic traffic is relevant traffic?
What good is a million website views if you end up with the same amount of conversions as 1,000 targeted views?

Do you value it based on the number of conversions you see coming in as organic traffic?

Can you be certain that conversion came from your SEO efforts or did they stem from other marketing efforts?
To help answer some of these questions, we'll provide some insight on SEO that might help you view your website and the value of SEO.
When you first launch your website it's often like starting a business out in the middle of nowhere. The only people visiting your business are the people who are going out of their way to find it, either by typing your website URL in a browser or searching for the exact name of your business in hopes of finding it.
SEO is building paths and roads for people to easily pass by your business.
You begin to increase your search engine visibility by ranking for different keywords. As you build these keywords, you're adding paths for people to start seeing your business. The more keywords you rank for, the more paths and roads there will be for people to take to find your business.
It is important to keep in mind that not all keywords are equal; some paths will be frequently traveled, while others will bring in only a few a visitors each month.

The other thing to keep in mind is that not all visitors are equal. Some have no interest in buying what you're selling. Some are lost – not quite sure what they're exactly searching for. Some visitors, however, know exactly what they're looking for and they fully intend to spend money on your product or service.
Sometimes web surfers come across your website even if they were searching for something not quite related to your business. The lesser-used paths (the ones that bring in a few visitors to your site every month) result in unexpected visitors. This is precisely why you want to avoid writing off less popular keywords. They are what brought the added traffic to your site, which can lead to higher sales.
Implementing the right SEO efforts may result in thousands of paths leading to or near your business. With the right tactics you'll not only have these paths in place but the right types of travelers: travelers who are interested in what you're selling.
How do you determine those leads are coming in strictly through SEO efforts and not other forms of advertising? People could be searching for your site after hearing about it through referrals, TV ads, radio, or even a billboard. Obviously, SEO isn't your only medium of advertising. Those other forms of advertising are also effective. If they weren't, you wouldn't be shelling out the money for them.
But how exactly do you calculate the value of SEO? As a marketing agency, determining the value of SEO is a conversation we have frequently.
There are far too many constantly changing variables to determine an exact dollar amount. Google, for example, utilizes more than 200 different ranking factors in their search engine algorithms. Instead, think of your website as a brick-and-mortar store, with SEO buildings roads for travelers to discover your business on the web.
While you're building your roads, it's still important to monitor your KW Positions and overall organic traffic as indicators of your SEO success.
It's also worth noting that SEO applies not only to web searches using engines like Google but to social media and online stores as well. Users on platforms such as Facebook and Twitter can search for content using keywords, hashtags (which also contain keywords) and specific names of businesses.
The number of social media users, both personal and business accounts, will only continue to increase, making social media platforms worth your time as far as SEO is concerned. Social media may not yield the number of conversions as your blog or website, but it does help generate sales. All sales are good sales, especially when most social media platforms are free to use.
Online shopping is more popular than ever, as people are more likely to make purchases through online businesses than to go to a physical store. With this fact in mind, it's important for you to value your website as much as, if not more than, your physical location.
In both of these situations, it's important to hone in on keywords to help potential customers find you. What's one way for you to create the optimal online search presence for your business? If you don't know much about the intricacies of SEO, there are plenty of skilled professionals who do. These knowledgeable individuals are SEO specialists.   
Having a good SEO specialist on your team can shape the world for your business. They will help place you as the first stop any relevant visitor will see. They'll do this by compiling a list of keywords that will be put to use on your web pages, optimize them to most relevant pages and link support to ensure your website rises to the top of the SERP list. An expert SEO specialist can prove to be invaluable to the success of your business.
As businesses become increasingly digitized, SEO will continue to be one of the biggest factors in the success of your company's digital marketing mix. No matter how you decide to use SEO to enhance your business's digital marketing, it will undoubtedly improve your web traffic if implemented and measured in ways that are best for your business. Increased traffic can easily translate into higher conversion rates and ultimately a stronger bottom line for your business.
Comments are closed.