High-quality training in a flexible format
As leaders in higher education admissions solutions, we know it is important to invest in proper training. Not only can training affect your bottom line, but it can help your team work together and boost morale. But getting your whole team together can be difficult with differences in schedules and responsibilities. Don't let that lead you to put off valuable training sessions, refreshers, and workshops. At Nn we pride ourselves on providing you with several training options, including virtual options. Take a look at our training services below.
EnrollMatch®
Looking for a complete training solution, not just a training workshop? That's exactly what you'll get from EnrollMatch®. Gain access to face-to-face training, webinars, eLearning, discussion forums, and train-the-trainer—all great learning reinforcement options. EnrollMatch® is also the one and only admissions training program reviewed and approved by regulatory counsel for consistency with accrediting and federal admissions-related standards.*
Learn More
Register now
Member login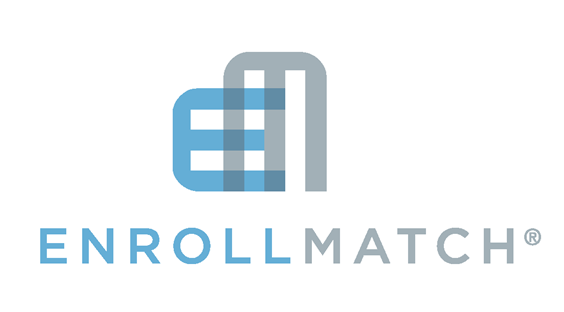 Here's What Participants Say About Our Training
The training gave the tools to help me reinvent the practices that I have now and to do more
You need to attend this workshop. By far the best training I have had.
Our training is frequently informed by mystery shopping or conversion rate analysis.
So we can focus on areas of opportunity that will yield the best gains.
Communication Essentials
Today's students have different needs and preferences. No matter what department in which you interact with students, you'll need to know how to adapt. Other topics such as strengths, opportunities to connect, and communication will all be covered. opics include personal strengths, opportunities to connect, and communication preferences.
Custom Workshops
Whether you need workshops to be face-to-face, pre-recorded, or live webinars—we can facilitate! Let our team of school counselors, life coaches, organizational development experts, admissions professionals, faculty, marketers, and innovative facilitators create a workshop that addresses your needs.
Consulting
To help institutions identify and prioritize opportunities, we use a proven approach. Before visiting your campus and convening discussion groups amongst stakeholders, we'll review your enrollment trends and organizational structure. The resulting report will outline immediate, near-term, and long-term initiatives for growing enrollments and improving organizational outcomes.