Career Education Admissions Symposium – June 8th, following the APSCU 2016 Annual Conference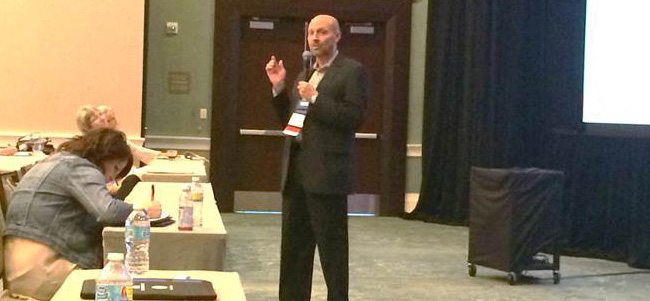 Join us on Wednesday, June 8th from 11:00am to 4:30pm for the Career Education Admissions Symposium in Orlando, FL.
REGISTER NOW!
ONLY $250 (INCLUDES LUNCH) Space is limited! Call 312-262-7433 or email info@nortonnorris.com. APSCU members can register online to receive a special discount.
3 Perspectives. 1 Goal.
The Symposium will cover topics dealing with serving students interested in alternative paths to higher education. You will join higher education marketing, admissions, and counseling professionals for a one of a kind event, featuring speakers from high school guidance, community colleges and career colleges to discuss:
The current state of marketing and recruitment in higher education
Top challenges in advising at-risk students for fit
Perceptions of the college admissions profession
Enhancing the knowledge and skills necessary to serve students effectively
We will also offer concrete, practical tips used by our panelists for best practices in: Marketing, Admissions, Coaching, Counseling, Recruitment, and Retention.
FEATURED SPEAKERS INCLUDE:
Angelia Millender, President, City Colleges of Chicago, Olive-Harvey College
Christy Heckman, Counselor, Abraham Lincoln High School
Joe Sallustio, Vice President of Enrollment Management and Marketing, National American University
Dr. Gary Carlson, President and CEO, gCarlson, Inc.
Rick Rios, Project Manager for Talent Development, Bridgepoint Education
Brent Passey, Chief Admissions Officer, Hodges University
Vincent Norton, Managing Partner, Norton|Norris, Inc.
Rhonda Cracco, Assistant Principal for Student Services, Tinley Park High School
Dr. Jim Black, CEO, SEM Works
Debbie Muno, Managing Partner, Muno, Summers and Assoc.
Bill Ojile, J.D., Partner, Armstrong Teasdale, LLC.
Carla Cheatham, M.Ed., NCC, LPC, Professional School Counselor, Bremen High School
Amanda Opperman, Sr. Institutional Effectiveness Specialist, Wonderlic, Inc.
Click on the flyer image below to learn more!