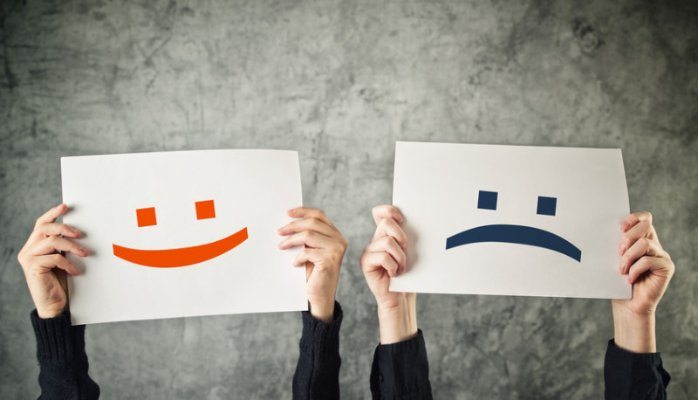 Everything changes:  seasons, years, technology and people. When change comes, it is not always easy to face – it can be a mix of excitement and fear. This isn't different for prospective students; they're about to make an incredible transformation, choosing a new school that will help define their life and career. They have great expectations and goals, but they may also be apprehensive about the path ahead.
Taking the first step on that path, asking for more information by calling or submitting contact details on the website, can be daunting. When a prospective student first contacts a school via phone or web inquiry, they're likely expecting to receive a prompt and inviting response. Some of our inquiry reactions gathered along the trail have surprised and shocked us, unfortunately.
"I submitted information on the school's website, including my name, e-mail and phone number, but I didn't receive any contact from the school for three days. I finally called the school and spoke to Jenny. I said that I would like to know more information and Jenny said that I should look at the school website. I told her that I had, so Jenny said I could come to the school if I wanted to. She didn't invite me to set up an appointment or ask me any questions about my interest in the program. The conversation was awkward so I ended the call."
Any contact from a prospective student, whether it be received via an online request or phone call, should be met with a timely and personalized response. It's likely they're looking into a number of school options and are expecting to get information quickly. It's critical that the individual be engaged while their interest in the school is at its peak.
If a student phones the school, they should be promptly connected with an admissions representative, or have the ability to leave a voicemail with the expectation of receiving a prompt call back. Most students won't fight to reach an admissions representative; they'll eventually give up. Our evaluators are persistent, but how many times would a prospective student keep trying to reach someone?
"I called the campus number posted on the school website. I received a busy tone, so I hung up. I tried calling the school back at that number every half hour for three hours. There was a busy tone every time. When I called back the seventh time, a representative finally picked up and I was able to ask her my questions."
No interested student wants to struggle to get information about a school. On the other end of the spectrum, too much contact can be just as alarming to a prospective student. We all too often come across instances of excessive contact, frequently in the form of missed calls without identifying voice messages. Imagine your phone buzzing all day after entrusting your cell number to a school you'd been interested in attending. How would it impact your perception of the school?
"After receiving six missed calls but no voicemails, Jonathan from ABC Academy finally left me a voicemail to introduce himself and to ask me to call him back about my interest in the school. Because I was unable to call back right away, the school continued to call me another 39 times in the span of two days."
 Sometimes we can't reach a live friendly voice when we call, so we leave a message and see when we get a call back. Sometimes we get that call and sometimes we don't.
"After calling the school three times with no answer, I was finally able to leave a voicemail message asking that my call be returned. I didn't know who to ask to speak with so I left the message in the mailbox of the admissions director. I didn't receive a call back for two days so I just kept calling the school until the receptionist finally transferred me directly to an admissions rep."
In many cases the inquiry phone conversation is the first direct contact the student has with the school and his or her opinion of the school can be heavily impacted during these initial conversations. Building rapport, answering initial questions, scheduling an appointment, and communicating the value of the admissions interview increases the likelihood that the student will show up for the meeting. Long story short:  be supportive, informative, and genuine. A little can go a long way.
The first time a prospective student reaches out to the school can be the foundation of a relationship that can last way beyond the graduation. First impressions can last forever and schools aren't often given an opportunity to rectify or repair the relationship after an early mistake. What would happen if we call your campus or ask for some more info on your website? There's only one way to find out