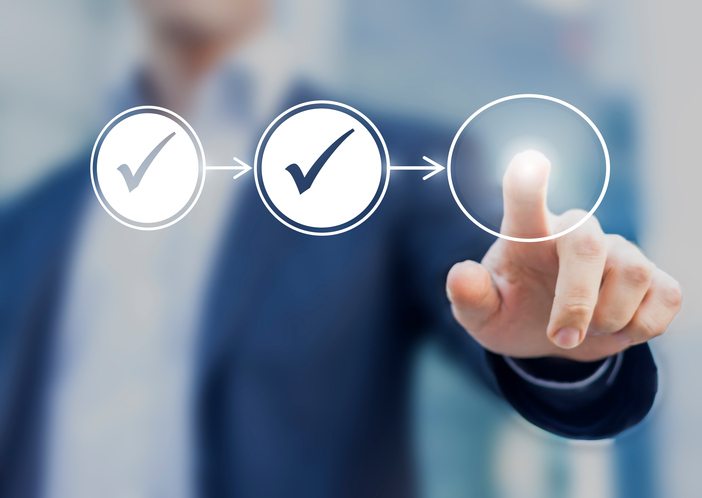 For many Americans, technology has become a consistent presence in our lives. We use it to connect with people, see what's happening in the world, shop, and get information. Given the versatility that technology offers in our lives, it seems natural to apply technology to automate processes and procedures to help us become more efficient personally and professionally. As a former admissions professional, the idea of automating certain admissions processes makes a great deal of sense. Automation would allow admissions professionals to focus on what's most important – their prospective students – rather than spending their time processing paperwork and performing less meaningful tasks.
Why consider automation in the first place? In a recent report, researchers indicated that automation of processes helps managers identify key activities that can be improved and more efficiently executed by using technology (McKinsey, 2016). In doing this, employees can devote more time to activities that no robot or algorithm can replace, thus benefiting the organization's bottom line. The good news: Automation in the workforce is not new.
Think about how the healthcare industry has utilized automation to provide virtual care. The American Telemedicine Association predicts that approximately 750,000 patients will access more than 1.25 million online consultations this year, which are just one aspect of the telehealth field (Olson, 2017). Automation in healthcare has become an extremely valuable tool with the potential to impact healthcare reform by improving the quality of the patient experience and outcomes, while saving money (Olson, 2017). Automation also allowed one healthcare system the ability to move from a provider-centric to a patient-centric approach. In 2015, as a direct result of round-the-clock virtual monitoring of intensive care units, Mercy Virtual Care reported that 1,000 more patients survived than expected, and ICU patients spent a total of 90,000 fewer days in the hospital. This translated to avoiding a $50 million cost and getting better outcomes for patients (Olson, 2017).
So, if automation can work in healthcare, what are the chances that it can be applied to higher education? Think about your current admissions process. What would it mean if you could automate key processes? It would mean that your prospective students would have easy access to important information anywhere, anytime; improved service prior to and during the admissions process; and the ability for key departments and individuals working with students to have simultaneous access to important information (Educause Quarterly, 2017). Additionally, an automated admissions process can also provide a compliant and consistent admissions approach so that every prospective student has the same experience.
MyGuidance Coach (MGC ) is one technology that is helping to revolutionize automated admissions. MGC is a pre-enrollment advising software offering prospective students the opportunity to set future goals and determine areas of their life that need to be managed to achieve those goals. In addition, MGC pushes customized information about your institution to the prospective student to assist in making an informed decision before reaching out to an admissions advisor or enrolling. The process culminates in the development of a Career Action Plan, which identifies specific milestones and steps to assist prospective students in achieving their goal. And this plan stays with the student throughout his or her journey at your institution and gets passed along to other critical team members (financial aid, faculty, career services, etc.) who will help them to work toward their goal. The best news: MGC is accessible from a smartphone, tablet, or personal computer, which means that as the student's goals evolve over time, the plan can evolve with them.
Automation can provide a number of benefits for higher education and specifically, admissions professionals. It expands access to students and gives them the opportunity to experience the process in a way that is most comfortable for them. By offering this option, we are also improving service throughout the customer experience and providing touch points along the way. In addition, admissions professionals can focus their time and attention on building solid relationships with their students, and establishing trust in helping with the decision-making process. What's important to remember with automation is that even as machines do take over some activities performed by humans in a given occupation, that doesn't necessarily mean the end of jobs in that line of work. In many cases, occupations that have been partly automated continue to grow because overall demand for the remaining activities continues to grow (McKinsey, 2016).
Sources
Frazier, L. (2000). An admissions process transformed with technology. Educause Quarterly.
Chui, M., Manyika, J., and Miremadi, M. Where machines can replace humans and where they can't (yet). McKinsey Quarterly, July 2016.
Asp Olson, S. Staying Well, Virtually. Delta Sky, January 2017.