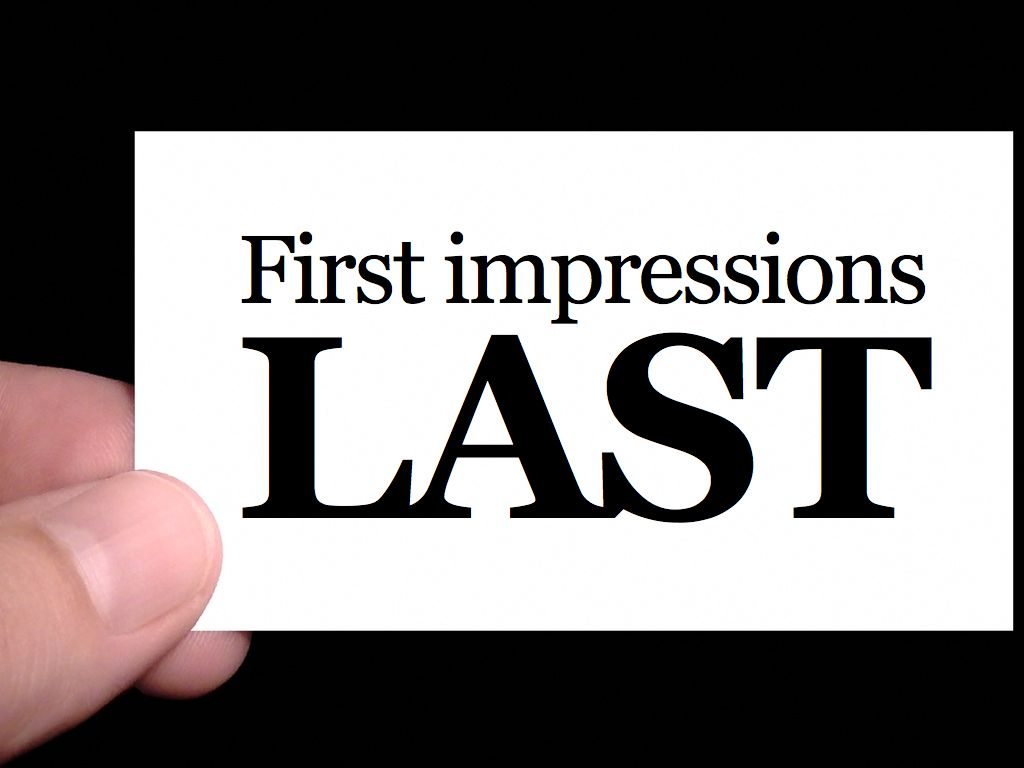 As kids, most of us were taught: "Don't judge a book by its cover." However, appearance can mean everything when it comes to marketing your school. Don't get us wrong: Your website is certainly important! However, while you've been paying attention to your digital presence or other marketing mediums, you may have forgotten about the physical look and feel of the campus itself — especially the lobby, which can make or break a sale before your prospect even meets with admissions staff.
Since making a good in-person first impression is so crucial to success, let us offer a few ideas on improving the look and feel of your campus(es), to ensure that prospects don't take one look and go running to your local competitors.
Let's start off with campus
"do's"
Let's start with the basics:
Do keep the campus grounds clean!.

Take a note from Walt Disney Parks and Resorts, and strive to "be show ready" at all times. When you go to a Disney Park, one of the first things you notice is the things you don't see. Thousands of people visit and tromp through the parks each day, and yet you don't see wrappers, gum, or spilled popcorn or drinks anywhere! And if you do, we bet you'll see a custodian — or another cast member — swooping in quickly and going out of his or her way to clean it up. At the Disney Parks and Resorts, all of the employees help to keep the place clean and ready for the customers (which they kindly call "guests"). They know that keeping the park "show ready" is a job for everyone, no matter what role he or she is playing. Take similar pride in your campus. If the grounds and building aren't taken care of, prospective students will notice — and current students, staff and faculty will stop caring as well.

Do protect and promote your current logo.

Over time, many schools change their logos and taglines. Ensure that all of your campuses are using the correct logo on all materials, wall art, etc. Nothing looks more unprofessional than inconsistent use of a current brand campaign or logo among campus locations.

Do promote your graduates' success stories.

At the end of the day, the prospective student is concerned about one thing: Finding a good job. Consider having your creative marketing agency produce signage featuring graduate testimonials. Hang these in the admissions office and around campus, showcasing the success your graduates have had in the job field.

Do prepare a list of the employers who have hired your graduates.

Sounds simple, right? Well, maybe not. How do you protect the list? And how do you massage the introduction to reference that the following employers have hired graduates from the college — without crossing the line and implying ease of employment. Tricky? Yes, but it can be done!

Do arm yourself with industry materials and articles.

Third-party industry resources are powerful. Start by gathering articles — recent content that supports the demand for workers in the field for which your organization provides education/training. Or look for research that explains why the field is growing. With a little secondary research, you can reinforce the value of the educational investment your prospect is considering making.

Do produce an effective lobby video.

We know you try to maximize efficiency and minimize wait times for appointments, but in spite of your best efforts, people will still wind up waiting from time to time. Why not educate them while they wait? Videos are a great way to splice in entertaining education pieces, facts about your school and culture, and information about all the services you offer your students. Lobby videos make it possible to say all the things about your school that a TV commercial simply doesn't allow time for.

Do ensure that your staff are friendly and informed.

We can't underscore the importance of this enough! There is nothing worse than being greeted by a grump. Make sure you have energetic, professional people at your front desk to welcome prospective students into the campus. Ensure that those staff members are well informed and always ready to put the prospective student/customer first. Better yet, train your front desk personnel to be engaging. Ideally, they'll be able to go beyond simply welcoming the student, and start to build a lasting rapport right there in the lobby.

Do ensure that your staff look professional.

Your campus isn't the only thing you need to keep looking sharp. It's just as important that your staff and faculty look professional and put together. That way, they're not only more approachable, but will be respected, as well.
We've talked about the campus
"do's"

— now, let's talk about the

"don'ts."
Don't tape collateral and other marketing materials to the windows or walls.

This is not elementary school! Designate a place for these items, so walls aren't cluttered. Consider wall decals to discourage campus staff from hanging unapproved items.

Don't close blinds that block appealing views of classrooms, facilities, or equipment.

These are selling points! For example: A prospective medical student will love seeing the laboratories at a campus and the equipment they may be working with. Market with what you have. A good class or laboratory might be a great selling point.

Don't ignore building maintenance issues.

Torn carpet, lights that don't work, dirty walls, etc., are not invisible to prospective students. If you see something dingy or deteriorated, speak up! Bring problems to the attention of a campus president to determine whether the problem can be fixed. And encourage every staff member to do the same. If the staff and faculty take pride in the school, so will the students — and prospective students will take notice!
We know this may sound like a lot to keep track of. But here's a recommendation: Just as you create a style guide for marketers to use in maintaining and building your brand, create a campus merchandise style guide to share with the campuses. This handy tool will guide them through the dos and don'ts of maintaining the proper "look and feel" of their campuses — including what current branded materials and collateral should be up on the walls and what should come down. The guide should include everything from approved wall paint colors, carpet, wall collateral and brochures to which logo and marketing materials should and which should not be used. Then, when you visit a campus, walk through with a campus director/president and point out both what the campus is doing well and what changes should be made based upon the approved materials in the guide.
Remember: A brand is more than just a logo, tagline, website or TV commercial. A brand is the emotional and psychological relationship we have with our audience. Through the power of a strong brand, we can elicit thoughts, emotions, and other responses from those people associated with your school. Branding includes the interactions we have with students, parents, visitors, and the public at large. Campus merchandising and experience are extensions of the brand. Standardized signage and displays are designed to highlight and reinforce a school's experience to prospective and current students, faculty and staff. With a little luck, a good combination of traditional marketing efforts and dedication to care at the campus level will lead to one thing: A new enrollment.