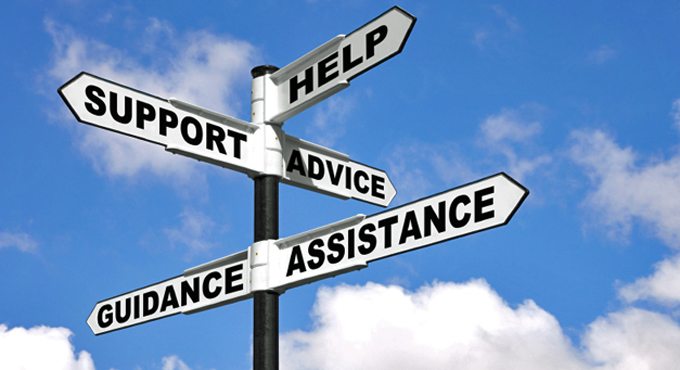 Happy National School Counseling Week to one of my favorite allies as a college admissions counselor – school counselors! The women and men in this role inspired me so much in my days as a college admissions counselor that I went back to college to join their ranks. These individuals play an instrumental part in the lives of their students and families by addressing students' academic concerns, developing career awareness in post-secondary options, and increasing personal/social skills. This week the American School Counseling Association (ASCA) kicks off a weeklong celebration honoring the professionals who are dedicated to helping students realize their potential. For my friends in college admissions, this week is the perfect time to reach out and recognize these passionate student advocates. Be sure to check out ASCA's website for specifics regarding the week. I promise you, your appreciation will not go unnoticed!
Think of the important contributions your local school counselors have made in your success as an admissions professional. Counselors spend a great deal of their time helping students develop and grow in three specific areas: academics, social/emotional growth and career development. Post-secondary planning is an important part of what school counselors do. However, a recent study found that they can devote only 30% of their time to college and career readiness due to so many other responsibilities. Exploration of key areas related to post-secondary options directly impacts the options students decide to pursue. This makes the relationship that college admissions counselors establish with their local school counselors critically important to ensuring students are able to perform once enrolled in your programs and institutions.
Many conversations related to the success of college admissions counselors today relate to how we can assist our prospective students in finding the right fit. And for many, the idea of "fit" can be difficult to quantify. What are the elements that a student must consider in order to determine the right "fit"? We can look to our school counselor partners for help in defining those areas. As ASCA's Executive Director, Kwok-Sze Wong has pointed out that "school counselors actively engage in helping students examine their abilities, strengths, interests and talents." In doing so, counselors are instrumental in laying the foundation for determining a student's "fit" criteria. Through the partnerships we establish with school counselors, we have the opportunity to continue that initial exploration of "fit" criteria as it relates to prospective students, gaining a better understanding of alignment and likelihood for success in our program and beyond.
I wholeheartedly believe that helping students determine if your school, college, university or program is the right fit for them is one of the most important tasks that admissions professionals have when working with prospective students. Our school counselor partners help to establish a foundation of fit criteria early on, by exploring their students' interests, skills and values associated with specific careers. College admissions professionals then have the opportunity to carry that discovery forward through the student's journey in a given institution to help increase the likelihood of success at the college and beyond.
I personally would like to give a shout-out to the school counselors whom I have had the good fortune to work with throughout my career. While I have not been a student on your caseload, you have contributed to my development over the years and cultivated a deep passion for helping students. Thank you for your continued collaboration in helping students reach their truest potential and achieve the goals they have set while pushing toward even greater heights. For any of you who have had the privilege to work with amazing school counselors, don't be shy this week (and beyond). Let them know how much you appreciate their time, passion, energy and efforts in positively impacting students' lives. #NSCW17