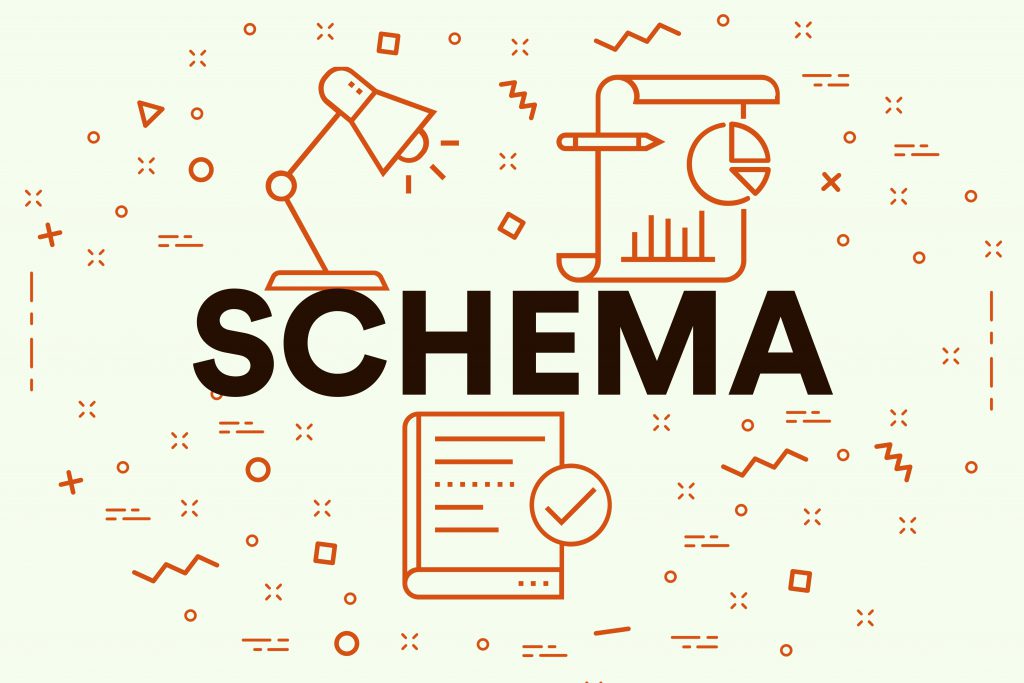 It's something virtually every organization out there with any kind of web presence finds itself struggling with constantly—how can we improve our Google search ranking?
We all know this is one of the great mysteries of the universe. For years different strategies have emerged, disappeared, and emerged again. It seems like every month there's a new tactic or algorithm that's the next surefire way to conquer Google and break from the blur when it comes to search.
And of course, it never really does. Or does it?
The simple truth is that there is no magic bullet when it comes to improving your search ranking. But one sure thing you can do is stay up-to-date and make sure your content is optimized to the best of its abilities, based on what we do know those characters out in Menlo Park are up to.
One of the ways to do this is to use schema markup in the metadata used to boost your site's search engine optimization. So here is some handy information that will outline what exactly schema markup is, how it can help, what it's used for, why it's so special, and more.
Let us help you get the results you are looking for.
Results that inform. Results that inspire. Results that impact your bottom line. Get in touch.
What is Schema Markup?
Schema markup is a form of microdata that gives context to metadata that previously wasn't there. For each page of your website, there should be metadata code entered, which usually includes a meta title and meta description, that is used to connect that web page to searches being conducted on search engines like Google and Bing.
With schema markup added, it gives context to search engines and allows them to interpret how closely related your page is to a search that's being conducted—effectively improving the quality of those search results.
Will Schema Markup Be Helpful in Improving Your Ranking?
As per usual, answering this one can be very tricky. What we do know is that using schema markup doesn't hurt your ranking, and it isn't a terribly complex process to get involved with.
Also, the rich snippets that result from using schema markup is something that can and has had a direct positive result on click-through rates. And according to Moz.com, which conducted some internal research of its own on the issue, schema can contribute to your site's rankings.
What is Schema Markup Used For?
Simply put, schema markup helps search engines understand and have a clearer picture of what information exists on any given website or web page during a search. This, in turn, can improve the quality of the results a search engine delivers to someone using it to conduct a search.
It can be really easy to drown yourself in all of the tech-speak involved with understanding schema markup and the purpose it serves, but in the end it's all about giving web users higher-quality search results to their queries.
How Do Search Engines Look at Schema?
Using schema markup makes it possible for search engines to classify the most important parts of your content. Google, Microsoft, and Yahoo actually all came together and created a standard microdata library that is used to recognize and interpret various parts of the content on your pages. That's what schema is.
So essentially, schema tells search engines not just what your content says, but also what it means. As a result, the rich snippets that are created by having schema markup on your pages produce a much more valuable search result for web users.
What Makes Schema Markup So Special?
Anything you can do to put more eyes on your website or particular web pages on your site is a good thing. And enhancing web users' ability to find information that is more closely linked to the exact search their conducting is also a good thing.
Whether it's finding videos, events, old acquaintances, a specific business or company, or things like specialized services and/or products, schema markup can have a positive impact.
What's the Difference Between Normal HTML and Schema Markup?
Schema markup represents an addition to your existing HTML data. With this addition, search engines return more relevant results, and since users gain a clearer picture of what content they'll find on your site, it also means that you can benefit from increased click-throughs.
What Types of Schema Markup Are There?
The big search engines recognize three types of schema markup formats:
To date, JSON-LD is the most widely used. But the others do have advantages as well. Microdata can be found on such sites as eBay. And RDFa is an extension to HTML5 used to markup metadata within web pages.
How Do You Implement Schema Markup?
There are a few different methods to use when implementing schema markup. The simplest, especially if your site is built on WordPress, is using a plugin. You can download a plugin, for instance, the Schema Creator plugin from Raven, or use the "add plugin" function on your WordPress dashboard.
Other ways to implement are using Google schema generator, or you can skip using the tool altogether and edit manually and validate using Google schema validator.
So there's a quick overview.
The best first step if you're considering schema markup is to find a proven expert in the field and get a consultation. There's a lot to consider, and it's always best to make the most informed decision possible.
That's where we come in. At Norton Norris, our SEO experts help institutions find effective ways to utilize the tools for improving their search results, including schema markup. Contact us today so we can get moving on putting together your strategy for success.
Comments are closed.