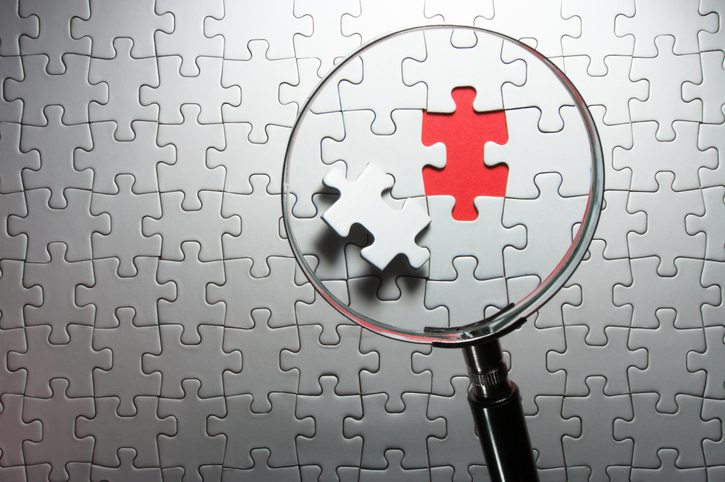 You may have already heard about the vastness of our travels by diligently following our curiously entertaining blog Tales from the Trail, but in case you haven't yet discovered it, you might be unaware of our ongoing journeys from sea to shining sea.  You also may not know that we have quite a variety of evaluators in our stable of investigative talent, all of who report to us about their campus experiences from the perspective of a prospective student.
We've noticed a few things along the way – we're able to help identify trends in Admissions and Financial Aid departments. We see things schools are doing really well and things many schools are missing or lacking. Here are the top four things we find schools overlooking:
Responsiveness
The first step in every prospective student's quest for postsecondary education begins by asking for some information from a school, often through handy request forms found on school websites. One of the most common things we uncover in this process is a failure to connect in a timely manner.
As part of our process in the Assessment department, we offer up our phone numbers and email addresses – and wait. About one in 10 of those requests goes unanswered for 24 hours (that's when we give up and call directly to talk to someone). About one in four of our requests elicits a response over an hour later. We always advocate for quick responses to requests – within five minutes is ideal. The time to connect with someone who's asking about you is right after he or she hits SEND on that request. They're still on your website, they want to know more, and they're still paying attention. Why wait? Give them a call – they're totally into you!
Open Up Early in the Relationship
Once we're on the phone, we'll ask some questions to gauge a prospective student's willingness to share school and program information. In less than 20% of our 2016 inquiry calls, we were given tuition information when we asked for it, and it was incomplete over 80% of the time if we did get it. It's a pretty easy question to answer (the details are on the website, right?), but we run into schools deferring the conversation until the interview or telling us only that tuition depends on aid eligibility (which is a totally separate no-no)!
We encourage clients to use that first chat to start getting to know the individual student, making a strong first impression, and building value for the admission interview, whether it's in person or over the phone. Establishing a purpose for the admission interview without declining to answer the caller's preliminary questions during that first conversation starts to build trust and rapport, and sets a welcoming and honest atmosphere. Refusing to answer questions over the phone can send an unintended message and negatively impact the likelihood that they'll show up for an appointment later.
Don't Build a Wall Around FA
The educational financing piece is a big one for almost every student. Most aren't able to write a check or swipe a card to pay their tuition, so a conversation with a financial aid expert is a really valuable part of the admission interview. But less than half of the covert interviews we reported on in 2016 included one. The financial aid process can be legitimately intimidating and confusing, offering a splendid opportunity to swoop in as the hero (cape optional) to deliver guidance, support, answers, and a plan of action.
We've learned through years of sending evaluators to clients and their competitors that discussing educational financing with a specialist improves the prospective students' overall perceptions of the school. All too often admissions advisors deny the Financial Aid/Student Finance introduction if students decline to enroll, take a test, or provide a Social Security number, which are practices that easily make a visitor feel uneasy at best and pressured at worst.
All it takes is 10 to 15 minutes with financial aid specialists to offer students (and anyone they've brought along) the chance to ask questions and get a general overview of financing options. Very often, students come with their own unique concerns and personal situations, and this is a chance to help them figure out how to overcome those obstacles in order to start and finish school. It further positions the school as a resource, and begins to establish trust and rapport with staff beyond the admissions team.
Show 'em What You've Got
 One of the things that we've learned through working with evaluators and 'shoppers' across the country is that tours matter! We consistently find in student commentaries and in debrief communications that their experiences while touring the campuses or seeing the online classrooms have a massive impact on their perceptions of the school. In our competitive analysis studies, the cleanliness and upkeep of the campus, and the quality of the equipment/facilities are often cited as strong (and memorable) influencing factors in the decision to choose one school or campus over another. Like it or not, looks matter!
 The tours provide an opportunity to introduce students to the valuable resources provided, like learning centers, labs, simulation centers, tutoring, and Career Services support. The information is a lot more memorable when you're walking around meeting people and seeing the spaces instead of looking at pictures on a screen or just talking about what you've got to offer. Every interview should include a tour. Every student should see the campus, in person or online (if it's an online program). There's plenty to show off, and it's a fantastic opportunity to keep learning about them in a more conversational, laid-back way. You're walking, you're talking – it's natural!
We're certainly not saying that every school – and every campus – is guilty of these oversights, but for better or worse, they're trends we've seen in interviews across the country. When you're ready to take a look at your team and see how it fares in these areas (and many, MANY more), give us a call. Want to know how quickly we'd get a call back when you tap your team on the digital shoulder? Interested in whether or not you're using campus tours effectively? Chances are we'll be in your neck of the woods soon, and we'd love to stop by. College Mystery Shopping by Norton Norris can help you achieve better results.
Now it's your turn. Have you spotted any of these trends in your own teams? Share your stories in the comments or on our Facebook page!